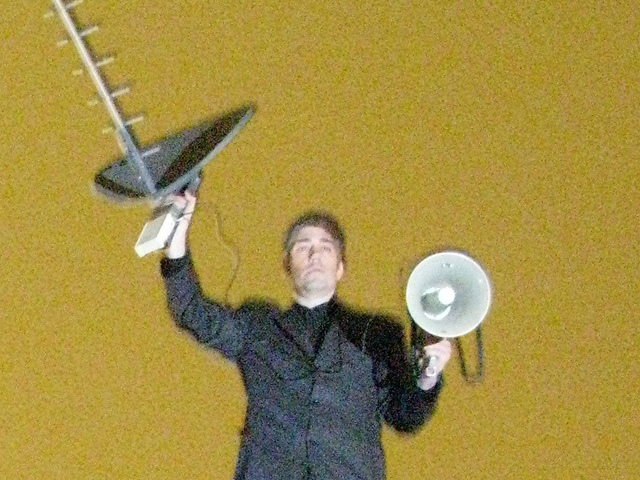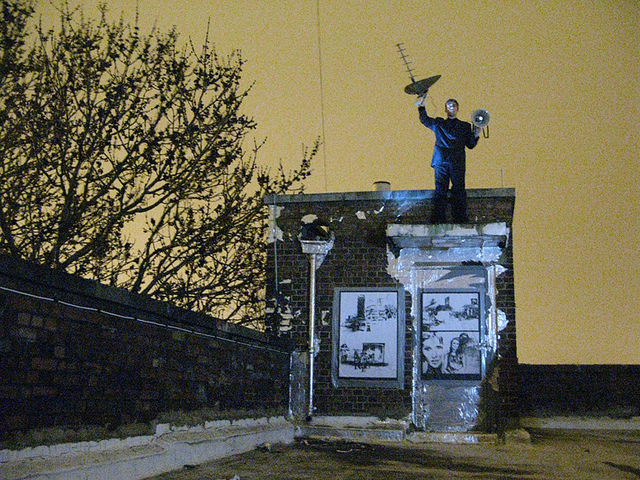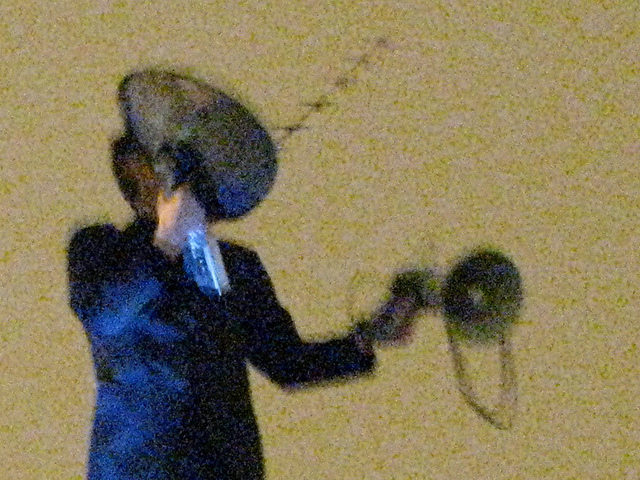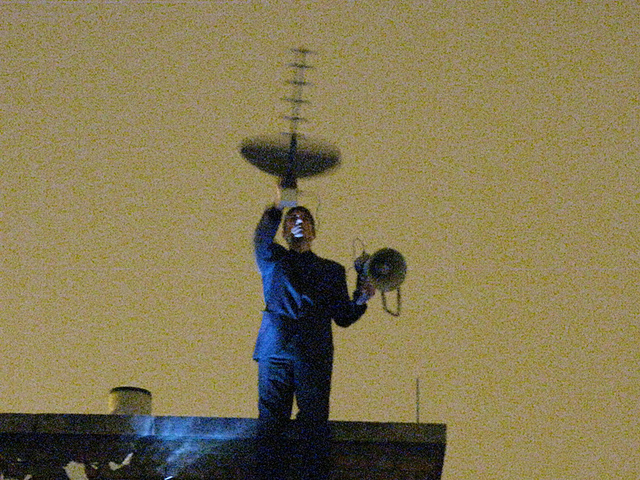 Stockholm Syndrome
16 March 2011
A series of performance events was held at the Bussey Building, Peckham, London, organised by NULL/VOID, exploring the theme of Stockholm Syndrome.
'Stockholm Syndrome' is a term used to describe the positive bond some kidnap victims develop with their captor. From the 1970s wealthy celebrity turned revolutionary bank robber, Patty Hearst (Grandaughter of publishing magnate William Randolph Hearst), to the recent revelations of undercover PC Mark Kennedy going native within the current militant activist movements, the Stockholm Syndrome continues to reverberate through radical politics into radical culture. Through live performance, video, fly posting, photomontage and collage this show will explore the territory of emotionally manipulated shifts of ideological perception when isolated individuals respond to their captors and environments with strong emotional attachments and ultimately adopt the ideology of their extended family
For Stockholm Syndrome – John Wild inserted himself into the circuit of communication equipment situated on the roof of the Bussey Building. Hacking, making audible and blasting the audience below with the sound of data and mobile phone transmissions.