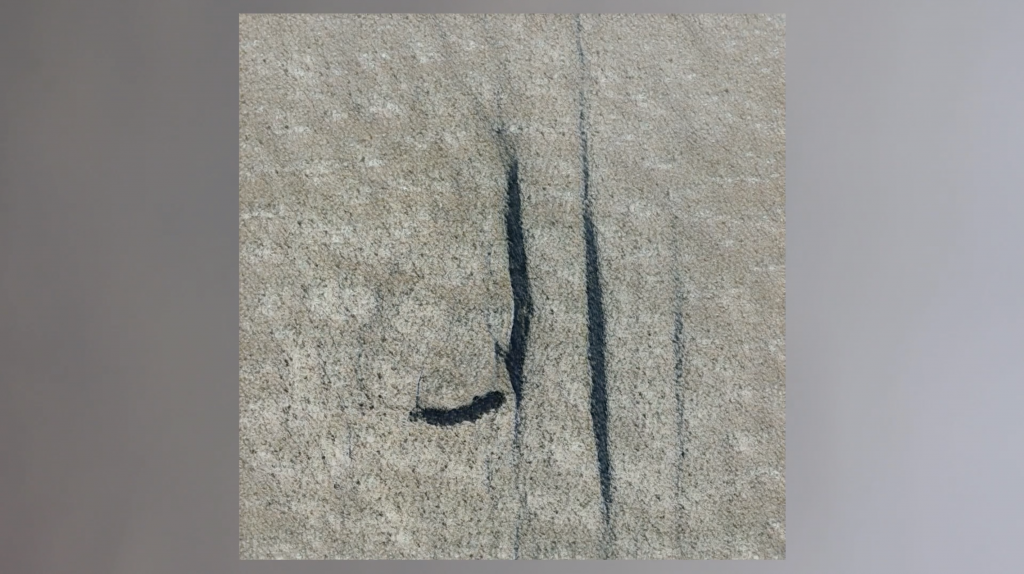 The Machine Dreams the Future into Being
'The Machine Dreams the Future into Being' has been selected for CRASSH's 'Breaking the Frame' film festival 2022.
An evening screening of films on the theme of 'Breaking the frame: resisting technology in the digital age.
Date: 30 September 2022.
Time: 5 – 7pm on
Venue: Atrium, Alison Richard Building, 7 West Road, University of Cambridge, Cambridge CB3 9DP
The Machine Dreams the Future into Being is an experimental short film. The film focuses on the temporary landscape of the Limehouse Foreshore, a triangular expanse of mud, silt and rocks on the north side of the Thames, just as the river sweeps south at Canary Wharf and only accessible at low tide. The film is a machine learning latent space animation created using a generative adversarial network (GAN) trained on an original data set of human bodies occupying the Foreshore. Animated machine learning Images are overlayed with a speculative sci-fi narrative highlighting how machine learning algorithms are instrumental in mining and ultimately altering the future through automated high-speed trading. It views capitalism as an inhuman algorithm carrying out its own internal logic. The film concludes by calling for working-class resistance to reclaim the future before workers become the abandoned residue of Capital's human meat, surplus to requirements as sea levels rise.