Dark Fibre Network Drift
Under the streets of East London runs a network of dark fibre.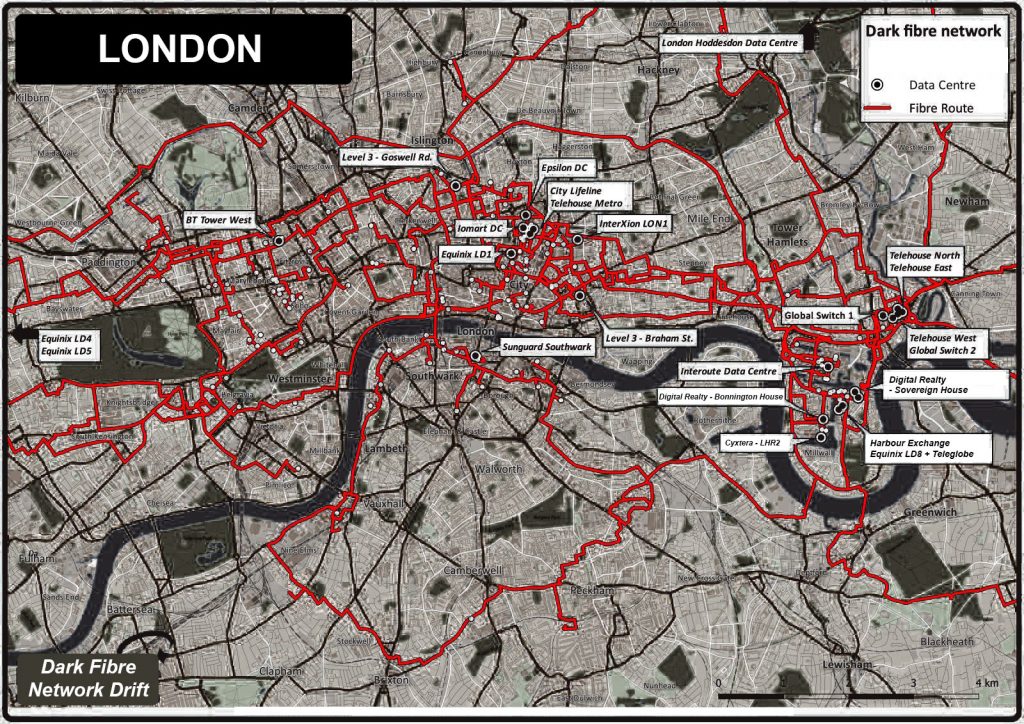 John Wild will lead a Dark Fibre Network Drift –walking the route of underground fibre-optic cables linking seven of the core data centres that form the London Internet Exchange.
The walk will include spoken word by Dr Robin Bale and experiments using software-defined radio to hack the sonic world of machine to machine communications carried out by CODED GEOMETRY.
Meet: 14:00 Sunday 27 October
Chrisp Street Market,
Poplar,
London,
E14 6AQ